"Farming is like life—it's all about balance."
-Judy Aron
Our estate vineyard resides in the heart of the Templeton Gap AVA, tucked alongside an oak forest in the coastal mountains west of Paso Robles.
Topography
The most dramatic section of the vineyard is the steep southwest-facing block of Cabernet Sauvignon that arcs downward from our hilltop winery and into an awaiting flatland block of Primitivo. A separate block of Primitivo brackets the Cabernet Sauvignon along a narrow swath of land beneath a northwest-facing slope.
Soils
The slopes of our Cabernet Sauvignon block reveal a telltale whitish hue, signifying the type of limestone soils coveted by winemakers worldwide, and prized for yielding wines of structure and complexity. These limestone soils are mixed with rocky shale, and ultimately yield to a richer clay soil profile in the lowlands where the Primitivo is planted.
Viticulture & Dry Farming
Our viticultural practices are guided by the patient hand of Judy Aron, with an emphasis on minimal intervention. "My philosophy is that less is more," she says. This philosophy is most notable in the dry-farming method that we have employed for more than 17 years, relying solely on rainfall instead of supplemental irrigation. While challenging and occasionally nerve-racking, this method allows for a more integrated vine habitat and produces wines with a pure sense of place. Dry farming also producing lower yields with smaller grape berries, allowing for the development of naturally concentrated fruit flavors.
Climate
The climate of our estate vineyard is defined by the celebrated conditions of the Templeton Gap AVA, whereby warm afternoons are moderated by marine air that reliably flows inland each evening through a notch in the coastal mountains. Within this larger climatic context, sunlight and temperature exposures vary across our vineyard blocks, producing fruit with varying nuances that ultimately impart complexity to our wines.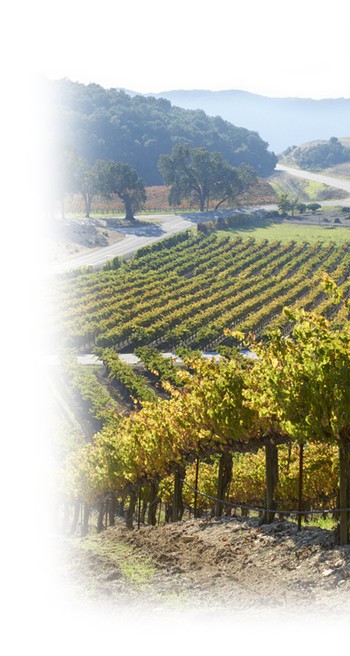 ---